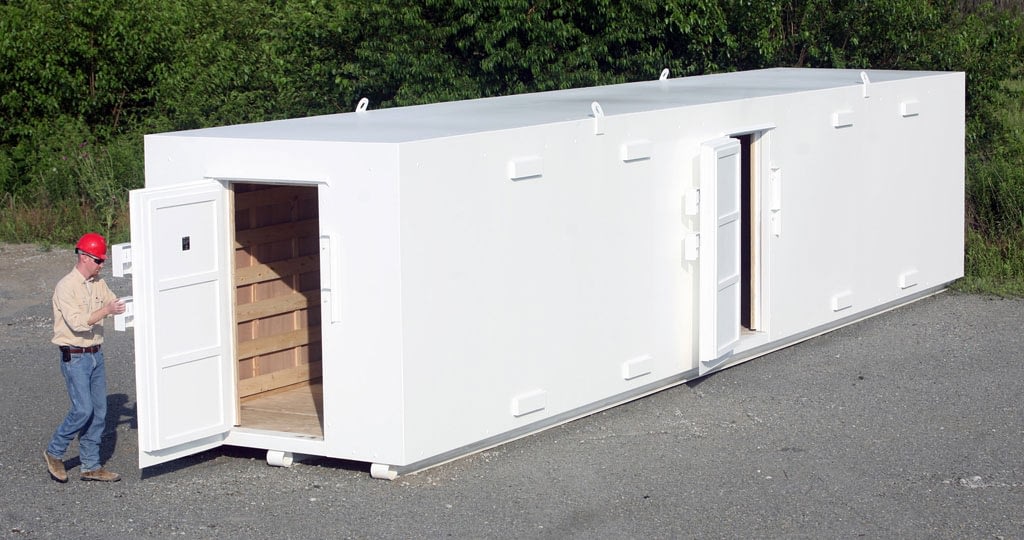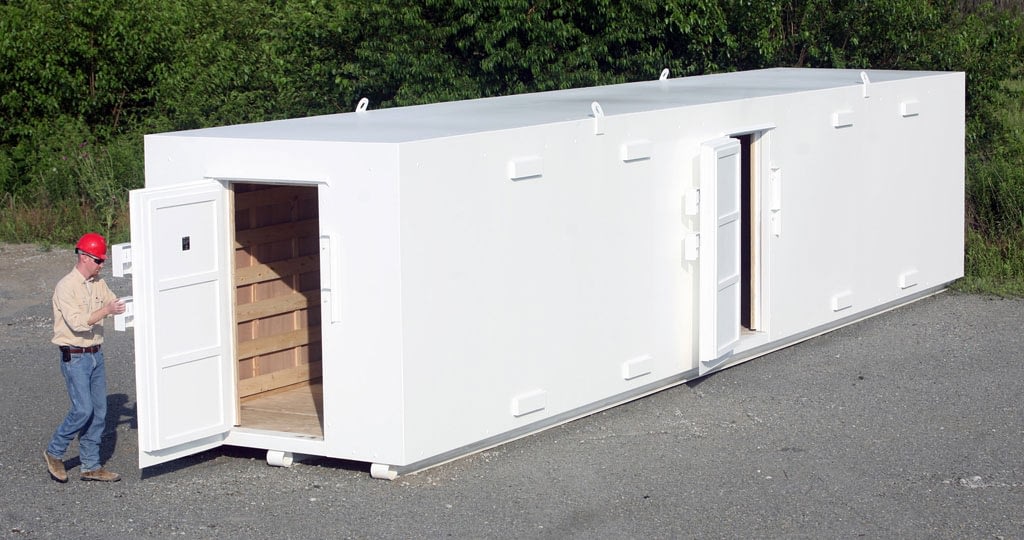 Compared to traditional on-site construction, the Armag magazine/armory costs less and can always be relocated. Permanently constructed structures are subject to cost overruns, quality issues, change orders, construction delays and do not provide the flexibility to relocate the unit should your mission change.
Through consultation with our experienced sales representatives, Armag products can be customized to meet your specific and unique requirements. Many options are available to provide exactly what you need.
Armag's rugged construction and quick installation allow the units to be easily moved with no loss of structural integrity. Armories and magazines can be relocated as needed for temporary, semi-permanent, or permanent use either indoors or outdoors as requirements change.
ARMAG CAN PROVIDE CUSTOM BUILDING SOLUTIONS